Trembling Hand is Cured
My name is Ramya ! I was in a panic condition and suffered a lot which cannot be expressed in words. My right hand was not in a normal condition and frequent, uncontrolled trembling which was painful to the peak. In the meanwhile, my brother Mr. Karthik's colleague named Mr. Thameem has introduced  Quadiriya Divine Centre for my pathetic condition. The healer Mr. Fareed analyzed me, recited some prayers and gave word that he will make me to recover fully only after the visit of my home as per the unavoidable situation.
He also said, even though, if I feel that unnecessarily to come and visit our home for the healing process,  he will still clear my problems without coming to my home but it will withstand only for 3 months. I agreed for that and started undergoing the healing process without visiting my home. Then again, same problem aroused because my problem was interlinked with my home where I am residing, as he said earlier. Finally, I regretted for my mistake, accepted and agreed for his course of treatment.
The remedy for my pathetic condition towards my problem was astonishing and an amazing fact. Mr. Fareed expressively said that, through some means, I will come to know, how the problem occurred. He gave FOUR BRASS NAILS to get buried in the four corners of my home. We did, as he said and went for sleep with a peaceful note.
While sleeping, in my dream, a lady with gigantic figure, asked for the apology to me and went away from my home. The next day, in my dream, the same lady with gigantic figure was trying to enter my home but she was unable to enter, since four corners of my home was surrounded by fire due to the FOUR BRASS NAILS given by Mr. Fareedh, became an obstacle to that gigantic lady, by not allowing her to re-enter into my home.
It was a terrific experience and I am not at all exaggerating anything more. Now I am completely, totally, fully, safely rescued, as he said that he will eradicate my problem once for all and will not occur further in future. I am very much grateful to Mr. Fareedh , who has returned my peaceful life by providing me atmost security throughout my life. His name is not just a name but a symbolic word which brings people's lost smile back to their face.
May God bless him and his family forever.
Thank you…with lots of humbleness, Sir !!
Ramya – Kottur, Chennai.
Mobile: 9600127768
Lost Jewel Found
My name is Subramani. I am working as a chef in a star hotel. Very often small, small Jewels get missing from my home, but there were no sign of theft. One day a necklace went missing. I immediately made the complaint to the police. After several days the police also was not able to find out who did that. I was very upset as the value of the jewel was very high. One of my friends referred me Q-D-C. so I met Guruji there. I narrated everything which happened. After that Guruji gave me a piece of paper with something written in Arabic, and said me to place that paper in my right hand and sleep that night keeping my cheek on the right hand palm along with the same. What a great surprise that was! I had a dream that night in which I saw the person who uses to take jewels from my cupboard. That person was my close relative. I called and warned him of police action if he did not return the jewels, to which he surrendered handed me my jewels. I was completely amazed by this miracle happened by Guruji. Thank you Guruji!
Subramani
Velachery, Chennai.
Mobile No: 9043789374 
Missing Man Got Found
My name is Sameer. We are from Kerala. Once we came to Chennai to our relative's house at we went out for purchasing with our entire family. There we missed our aged father in the crowd. We searched for him with our level best but was not able to find him. One of our relatives told me about Q-D-C. so we planned to go and meet Usthaz. There Usthaz got my father's name and his mother's name. Then he said to us to look immediately my father at a particular place he gave us a Thaaveez (Amulet) to tie it on a tree on the way of our searching for my father so we did as he commanded us. While we returned on the way I found my father sleeping in the railway station. We become so happy that there is no word to thank Fareed Usthaz.
Sameer  
Palakkad, Kerala.
Mobile No: 9551447274  
Severe Effect of Black Magic
Severe Effect of Black Magic
My name is Mohideen living in Chennai at Ambattur. I was admitted in the hospital as my white blood cells was hugely found less in my blood level. The Doctor gave me 37 pouch of radius blood but nothing helps the doctor were understandable confused and I felt that they are not able to find a proper solution. My In-law arranged one Hazrath to come and pray for me. Hazrath asked my name date of birth and my mother's name. He did some calculation and told that I have been affected with black magic to capture my property. Next day Hazrath gave me a green color water to drink with empty stomach; Within 3 days my W.B.C levels were found increasing and I was completely cured. I am thankful to Hazrath who made me to live again.
Mohideen
Ambattur, Chennai
Mobile No: 9841663666
Chronicle Stomach Pain
My name is Nasar Living in Living in Tiruvannamalai District my wife was regularly suffering from severe stomach pain once in a year. for almost 10 years she was suffering from the same. One day Fareed Hazrath came to our mahalla Masjid to deliver Bayan (speech) whom I said the sufferings of my wife. He gave me some holy water for my wife to drink. My wife drank the water after 30 minutes she started vomiting from then onwards she was completely cured and she never again got that kind of stomach pain in her life My wife and I are thankful to Hazrath. This is an opportunity to share my experince. Fareed Hazrath has saved my son's life, my brother's life as well as my brother in law's life.                                                                                                                                   
Nasar
Tiruvannamalai District
Mobile No: 8680800717
Childless Problem Solved
My name is Jaffer Ali. I have a boy. my wife is not able to conceive for the 2nd time, the problem is that whenever my wife get conceived. It gets aborted automatically as if planners. We were very much trouble, because medical treatment was also no helping her. Finally we met Hazrath at Q.D.C. After deep consultation with us he was able to know what the problem was. He gave some holy green water to my wife to drink regularly with empty stomach for a month (a complete cycle). By the grace of ALLAH and Dua of Hazrath my wife conceived and gave birth to baby girl. I and my wife are totally happy as we have a boy a girl. We both thank Hazrath.
Jaffer Ali
Ambattur, Chennai
Mobile No: 7299157747
Effect of Jinn
My name is Muzaffer. I am a Hard ware Engineer. Once I went to meet Hazrath of Q.D.C. with my mother as I was jobless where ever I go to ask for job I was rejected. Hazratha said to us to change the house as it was under the influence of Kamatchi Amman jinn, to which my mother didn't accept as the house where we lived was of much facilities. After some day my mother started to behave rudely which was quite abnormal. I was afraid, and then I called this Hazrath. Who came and saw my mother and found out that she was affected by Kamatchi Amman jinn. Hazrath spoke to the jinn that jinn told him to tell us to vacate the house immediately otherwise the consequence will be terrible. Hazrath strictly told us to vacate the house in 10 days. We did the same Now I am working in a software company as a system administrator. My mother is also fine. Thank to Hazrath.
Muzaffer
Perambur, Channai
Mobile No: 9789269969
Effect of Evil Spirit – Ruhani
Effect of Evil Spirit – Ruhani
My name is Aysha. I am from Chennai living at Anna Nagar I was severely suffering from a kind mental attitude because of my menstrual problem. Which lead to my divorce which ender my 12 years of married life as I was not able to have physical relation with my husband as pleaser. Some time I feel as I am walking in the air without the support of my feet. So, my mother took me to Quadiriya Divine Centre with advice from my aunt to met Movlana. He made me to sit and started to recite some Ayath from Quran. Then he found out that I was affected by a female Roohani ( dead body soul) That Roohani told Moulana that it was a married and pregnant woman who died at the time of delivery due to heavy bleeding That Roohani found me before my marriage to be suitable person where it can stay in. And because of this effect my married life was spoiled. Moulana relived me from that Roohani. I feel very much upset with my mother, if she would have taken me to Moulana before my divorce. My married life would not have been spoiled. Now I feel better physically mentally: I thank Hazrath very much.
Aysha
Anna Nagar, Chennai
Mobile No: 9551285856
Effect of Black Magic Through Food
Effect of Black Magic Through Food
My name is Godwin living in Channai at Perambur One day I went to masque to receive the blessing from elders those come out after offering their prayers, as I was suffering from severe stomach pain. There I met Guruji to whom I told my suffering. He said to me that I have been feeded with some black magic thing. As I am a Christian I did not believe it but my circumstance made me to believe it Then he came to our house and asked me to bring little amount of water he started to pray something in Arabic and blowed into the water then gave it to drink, after drinking it I felt something is coming out from my abdomen. I told my feeling again he gave more holy water to drink then finally I vomited a Vada (an edible thing) which was in black color given by my female colleegue. Then Guruji told me that it was given to me to get rid off from my working place. After that I got complete relief from it and Guruji gave me protection amulet (Taveez) even Christian I believe him cent percentage Now I am so happy and thankful to Guruji
Godwin
Perambur, Chennai
Mobile No: 995203024
Obstacle in Realestate Business
Obstacle in Realestate Business
I'm Kamaruddeen a driver in defense; I have bought a land at Manali Mattur near to Chennai 10 years ago. Recently I constructed an independent house in that land to sell it, as I am doing real estate business. After lots of efforts I was not able to sell it and I started to face financial difficulties. One of my friends Mr. Hassan Bai who is very close to Moulana's Father He advised me to go to Quadiriya Divine Centre and meet Moulana. So I went to Quadiriya Divine Centre and met Moulana, He visited my new building and suggested me to perform some special prayer at mid night with his team to which I readily agreed .After performing special prayer Moulana gave me a TAVEEZ to keep inside the building and said the sale will happen within 30 days. What a surprise! The building was sold in 20 days itself. I am truly thankful to Fareed Hazrath.
Kamaruddeen
Muthamil Nagar, Kodungayur, Chennai.
Mobile No: 9444248197
Delay in Marriage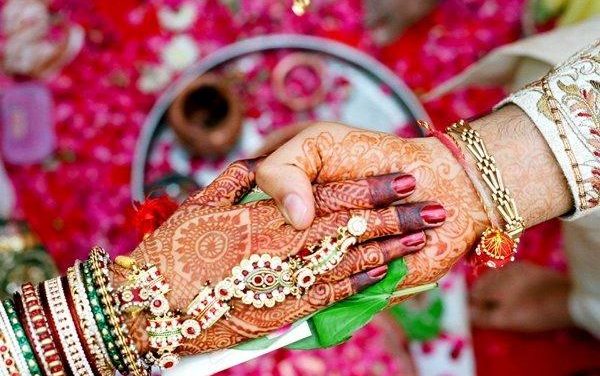 My name is Premdas living in Chennai at Sekkadu My daughter's marriage was getting delayed over a period of 3 years, either the problem arises from the bridegroom family or from us or they say everything is ok, but they never commit. One day I heard about Quadiriya Divine Centre through my friend Mr. Dennis with whom I happened to discuss about this problem. I and my wife went to Quadiriya Divine Centre and met Moulana there, who helped us by giving a TAVEEZ (Amulet), within 40 days my daughter's marriage was fixed with a good handsome wealthy boy. Now my daughter is living happily with her husband and their two children. I am deeply thankful to Guruji.
Premdas
Sekkadu, Avadi, Chennai
Mobile No: 9600004010